After long preparation and exhaustive tuning sessions (thanks a lot to Mechanic-Master Roman for the excessive help), the drivers of the Dresden-Banjul Rallye finally took off this saturday. Follow our adventurers on their journey and read what they have to say by clicking on their "steps".
(More info about the rallye below.)
With the available space of a whole car, it was obvious that they could bring some useful stuff along to the Gambia.
Recently, our friends the FC Bintang told us they needed kids football shoes, so Angi from the TSV Sauerlach called the TSV parents to action. And they did act! It took almost no time to fill up the trunk with a lot of useful donations. Thanks a lot to everybody for that! The car really is filled up to the top now. The next pictures you will see of the luggage will be of the kids recieving it!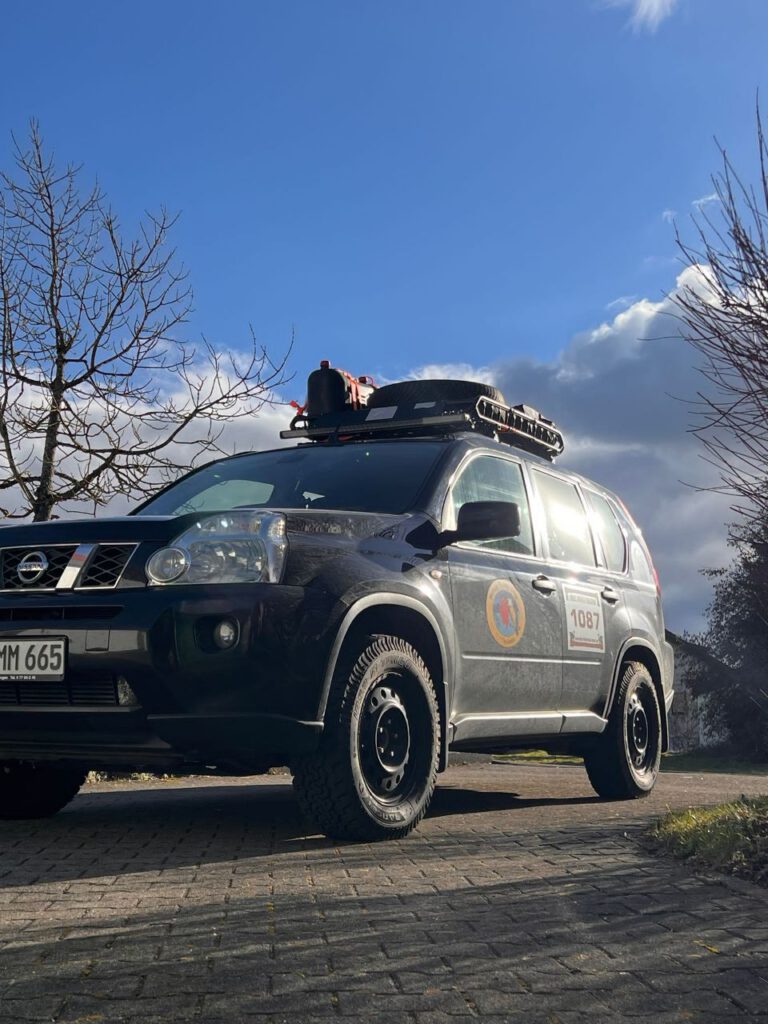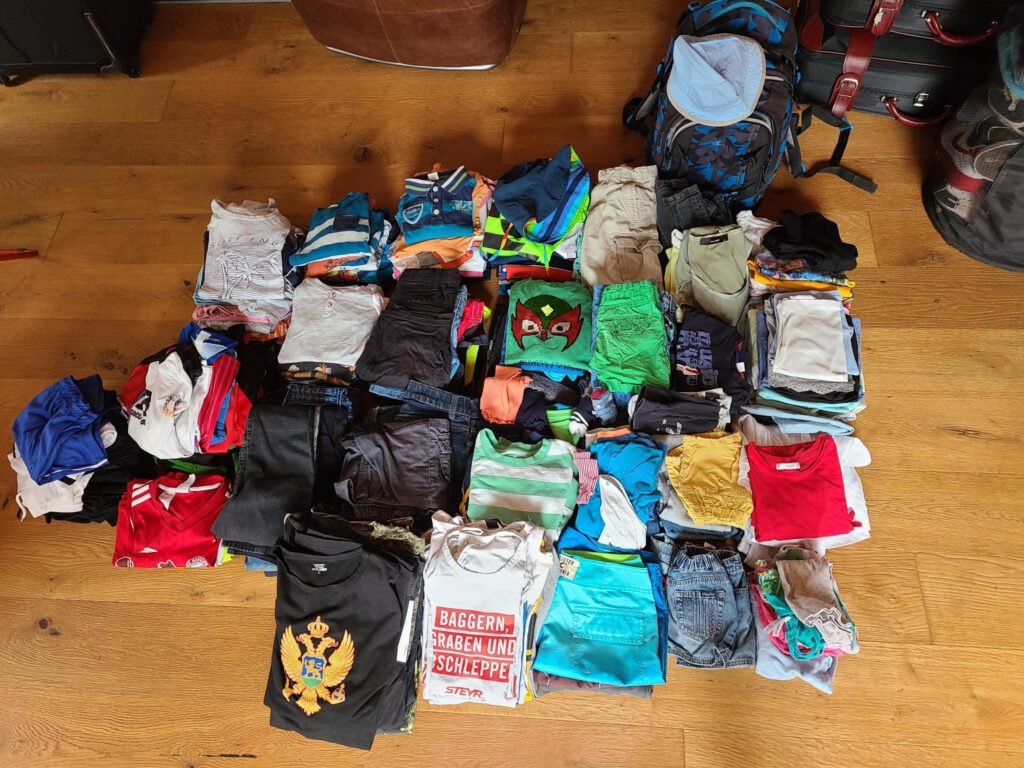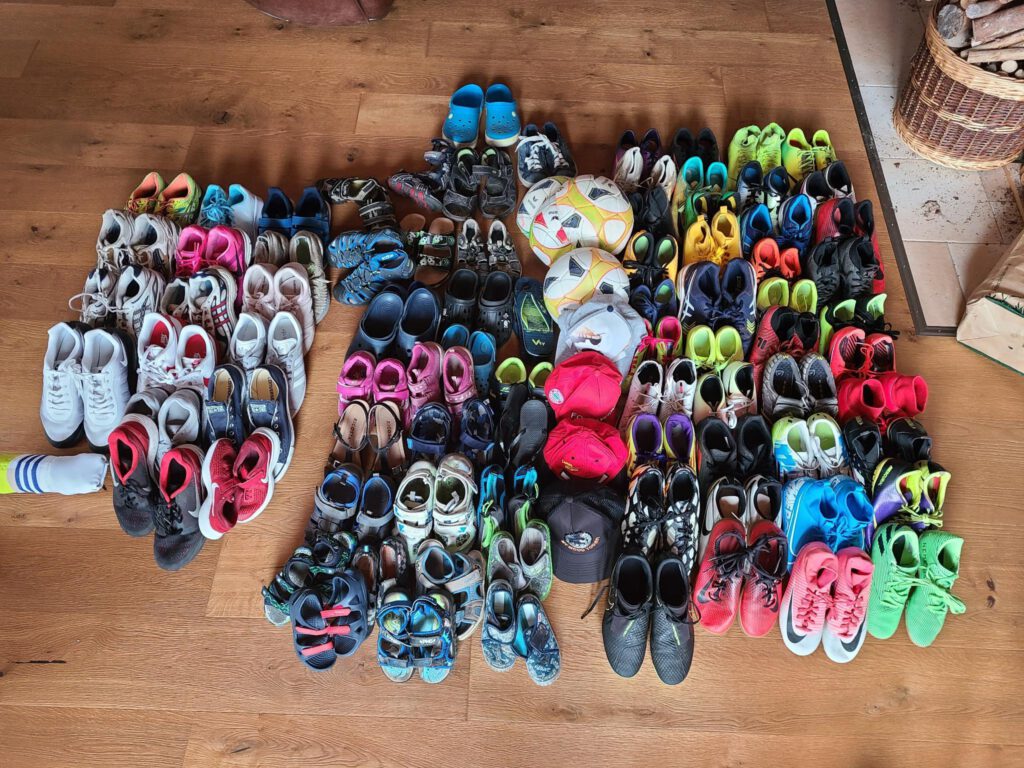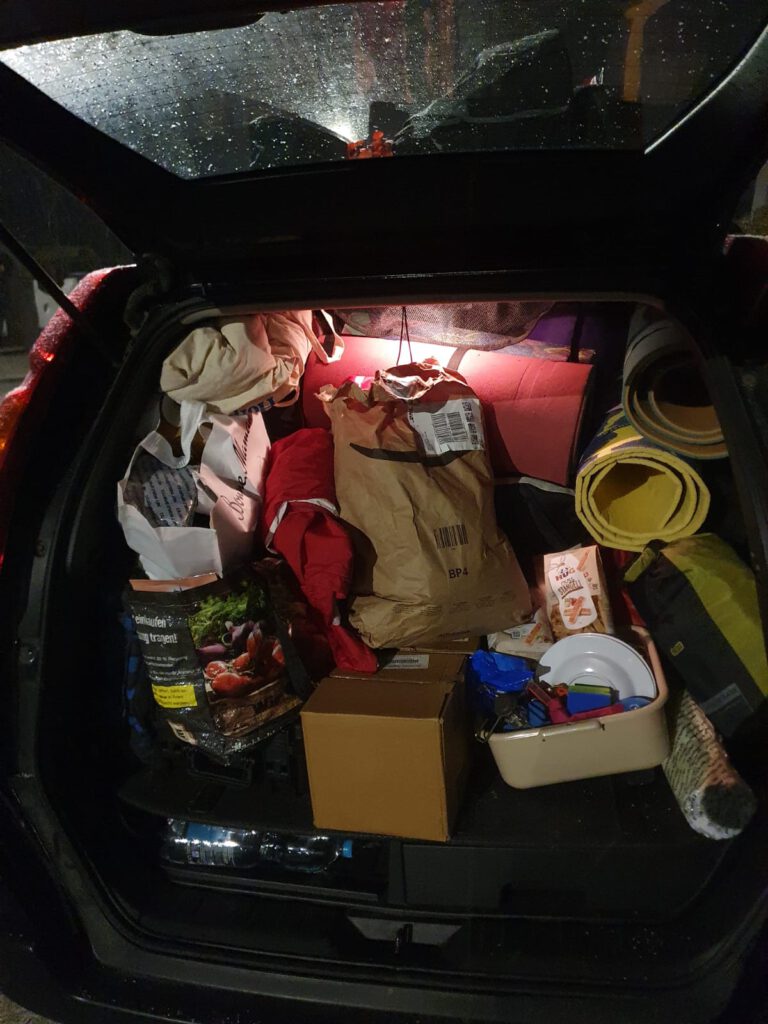 ---
What is the Dresden-Dakar-Banjul Rallye?
The "Dresden-Dakar-Banjul Challenge" is a rallye that starts in Dresden and ends in Gambia's capital Banjul, over 7000 km, across seven countries. The association Breitengrad e.V. organizes the Challenge since 2006, starting in March and November. After 20 days we reach the goal Banjul (Gambia). The reference to the famous Dakar Rally is not entirely coincidental, but there are serious differences.

– www.rallye-dresden-dakar-banjul.com
One essential difference is that it is a rallye for everyone, i.e. a low-budget event. The entry fees are moderate, the demands on the vehicles are deliberately kept low, the route, although demanding, is such that it can be mastered by any good driver, provided he has a minimum of adventurous spirit. Another serious difference to the professional event "Dakar", the cars of the "Dresden-Banjul-Challenge" are auctioned at the finish for charity. The auction of the cars at the finish line is organized by the "Dresden-Banjul-Organization" founded for this purpose. The proceeds will go to various Gambian aid organizations as well as needy schools, hospitals and other aid projects.
I want to see more:
You can watch this (German) documentary series about the rallye or you could search for the rallye on youtube, there are some very good videos with great impressions. 🙂